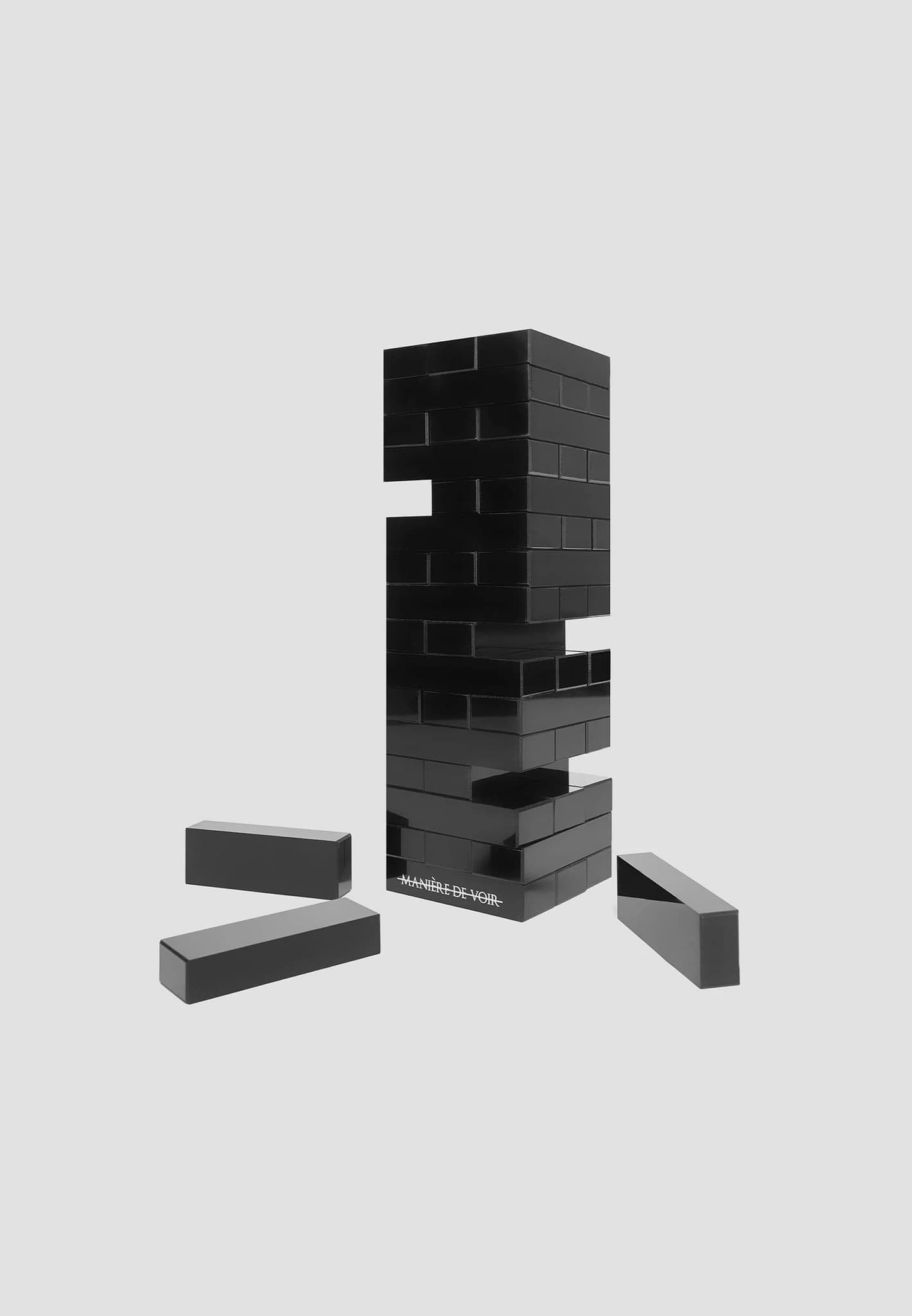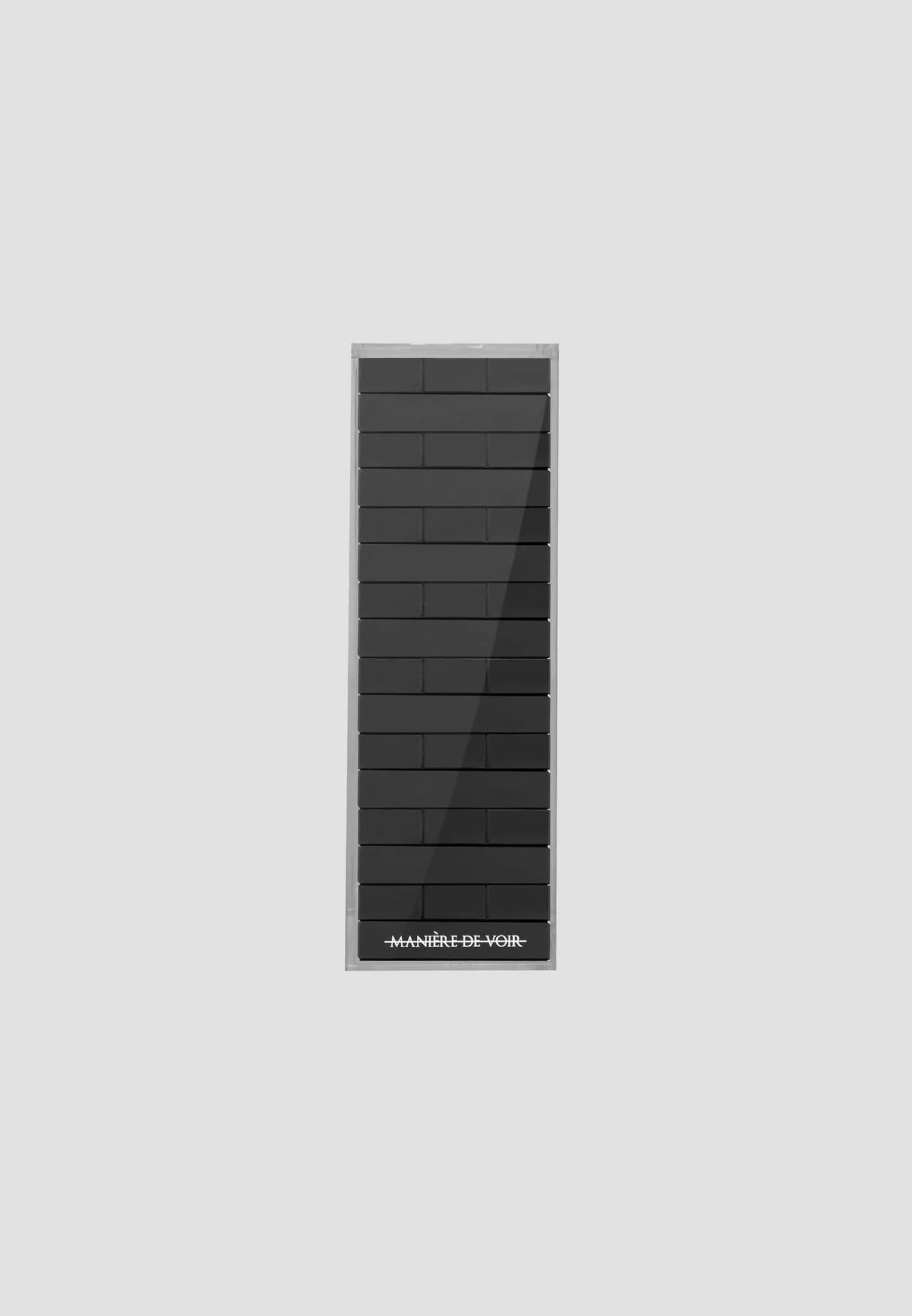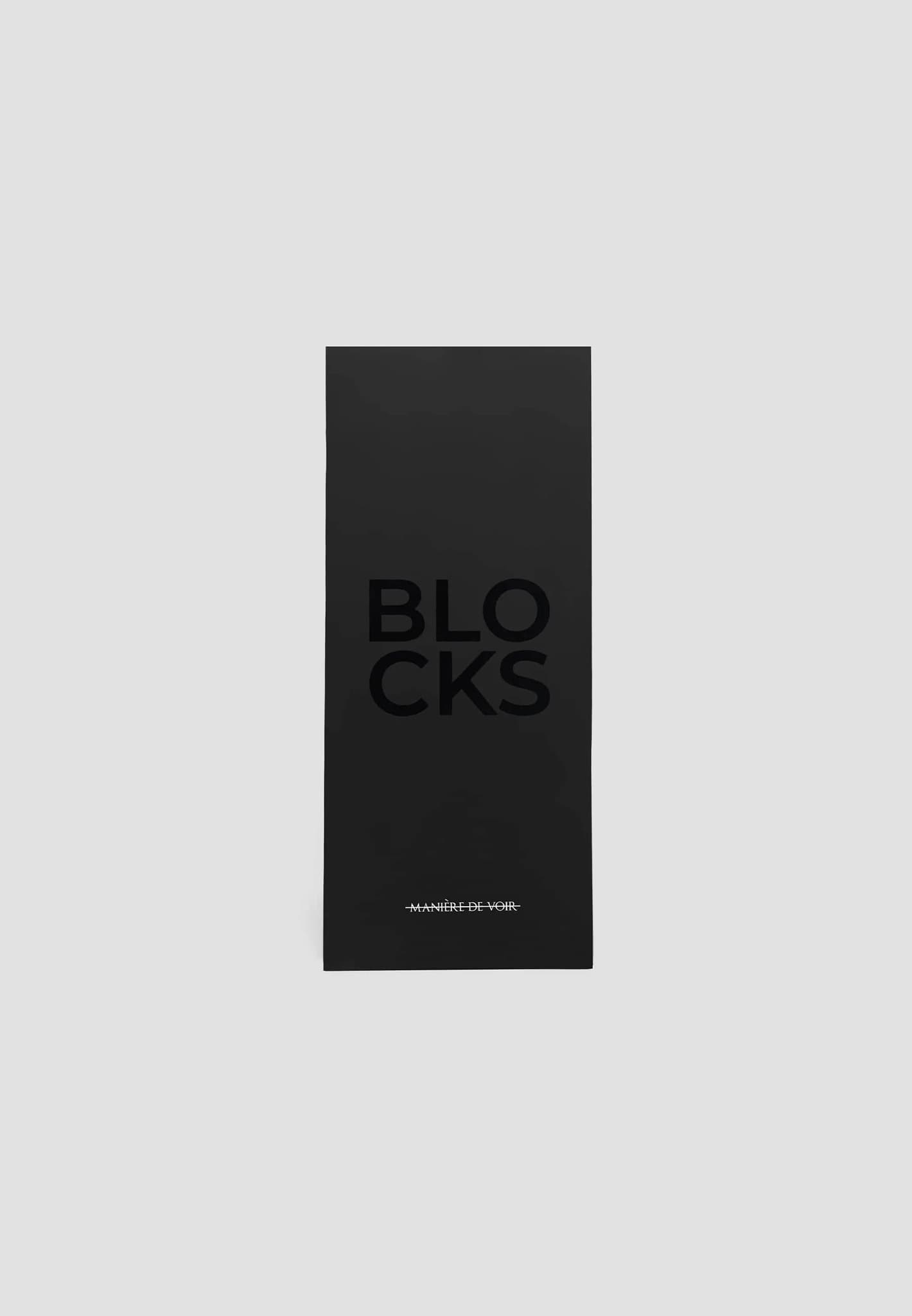 B L O C K S - Black
Reinventing a classic with a minimal aesthetic.
Gloss finish stacking blocks with a clear acrylic storage box. One block is branded with the classic Manière De Voir printed logo. The clean and minimal aesthetic makes this a great decor piece even when it's not being played.
Stack the acrylic blocks in a sturdy tower, then take turns pulling out blocks one by one until the stack falls. Win by being the last player to remove a block without causing the fall. Recommended for age 5+.

Includes:
48 Blocks in Self Contained Storage Case
Dimensions:
Block - 7.5cms x 2.5cms x 1.5cms
Storage Box - 8.5cms x 8.5cms x 25.5cms
Note: When returning, please ensure this is sent unused and in complete packaging as received in order for returns to be accepted.